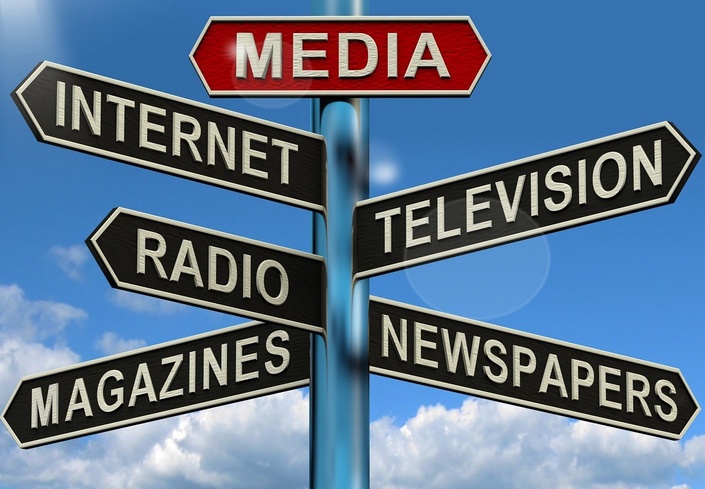 Save Thousands and Get Regular FREE Media Promotion For Your Business
Marketing on a budget: Learn to write and submit media releases that will guarantee your business free promotion time and time again. Free updates for life
Enroll in Course
So you need to promote your business, to get the message out there to people about how fantastic you are - but you don't have much of a budget for marketing?

You're not alone. It's a very common problem. Thousands of businesses every year start up and fail early because they struggle to make enough people aware of who they are and what services they offer.
Even established businesses struggle. Sure, it's easy to jump on social media and share information - but you have to invest lots of money in targeted advertising on these platforms to have any real chance of success.
So how do you promote your business while spending next to nothing doing this?
It IS possible, don't worry.
Follow my plan (it's not difficult, you just need to know what you're doing) and your business will get extensive positive promotion - worth thousands - absolutely free of charge.
Your business will feature in the media - print, digital and broadcast - and it won't cost you anything. I can guarantee your success if you follow the pointers.
This is smart business marketing in 2019 - beating the costs of advertising while still reaching the people you need to connect with.
And this is crucial inside information for small businesses, startups, entrepreneurs, charities, events and more which have a small marketing budget, or none at all.
It is relevant for people in ANY COUNTRY and working in ANY SECTOR.
My name is Mark, and I'm here to share my knowledge and experience and help you...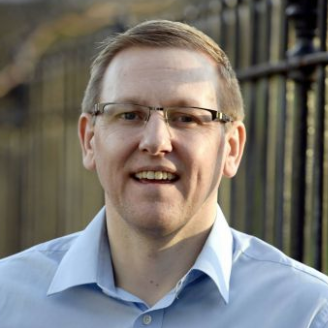 "I was aware of Mark's professional approach and reputation as a highly talented journalist. In the new world of digital media. Mark is one to watch as he's got the vision, the desire and the determination to bring relevant content to our communities"


Gareth Presch
Founder and CEO of the United Nations-backed World Health Innovation Summit (WHIS)
A press release, written and pitched with expert knowledge, can earn your business lots of free, positive publicity, in the editorial pages of newspapers and magazines - and even more importantly, on their websites.
Using pretty much the same process can often also get you publicity on radio and TV.
Why do you need to do this?
It won't cost you anything (BIG plus point)

It will save you hundreds, probably thousands, in advertising and PR fees

It will earn you sales and raise your profile

You can reach hundreds of thousands of people

Or you can target the type of people you reach to fit your niche or market

The website coverage will do wonders for your own website and SEO
It's simple enough to do - if you know how...
It's all about submitting press releases fit for a changing media.
You may have tried this before, but with little or no success.
Don't worry, I'm here to help.
You can learn how to do it for the modern media in only a few hours, in your own time.
---
Press releases and other communications with journalists MUST be executed in the right way to succeed in 2019.

The media industry has gone through rapid changes recently and you need to know how to give the journalist exactly what they require.
If you do this, you'll find yourself enjoying FREE promotion in the media. Again and again and again.
So how do you convince a journalist that your piece of news deserves a major showing in their publications and on their websites?
You must THINK like a journalist and WRITE like a journalist.
In order to do that, you need to LEARN FROM a journalist.
Fortunately for you, I have spent 30 years as a journalist and in PR.
You can read through my advice at your leisure, or devote a few hours and then refer to it whenever you need to.
My online course - Get Free Media Coverage For Your Business in 2019 - is an easy-to-follow guide revealing up-to-date simple steps to GUARANTEE FREE PROMOTION again and again for your business, event or organisation.
What You'll Learn
How to get continuous positive media coverage worth thousands in advertising

Why now is the perfect time to get your articles in newspapers and magazines and on their websites

Why traditional methods of press release promotion need updating for success in 2019

Understanding what journalists want, what readers want and what skills you need

How to tell if you have something newsworthy to share - and how to convince the journalist

The essential dos and don'ts that will make or break your story

How to think like a journalist and write like a journalist

How to write a perfect headline and intro paragraph

How to create quotes that make a difference

Every required section of a media release fit for 2019

Writing an email to a journalist - and making sure it will be opened

The dos and don'ts of contacting journalists

How to get more website traffic and improved SEO from your press releases

Where to send your press release in 2019 - print, online, radio, TV and others

Plus much more…
You will have LIFETIME ACCESS to the course contents, with all future updates being sent to you FREE OF CHARGE. You can learn in your own time, while still running your business.
I decided to present this course in the style of a newspaper or magazine - just to help you with the media mindset.
So each section in each module has specially-designed pages in PDF format - and all of them are downloadable.
I hope this helps you refer to the course material easier than video allows, and gives you extra freedom and flexibility to learn new skills.
You can keep in touch with me if you ever have any queries, and I will send you a Certificate of Achievement when you get your first story in the media - which shouldn't take long if you follow my advice!
This Course Is For:
Entrepreneurs

Small Business owners

Start-up owners

Marketing professionals

Marketing teams

PR professionals

Press officers

Event organisers

Bloggers

Charities

Anyone who has to deal with the media

Anyone looking for free publicity or promotion to a mass or niche market

Businesses with products or services to sell

Anyone looking to raise awareness to a wider audience
Remember, this course is suitable for people in ANY COUNTRY and working in ANY SECTOR. The changes in media habits are global and the steps to success I recommend can be implemented anywhere.
If you already work in public relations and have knowledge of working with and across the media in 2019, this course may not be for you, unless you wish to sharpen your skills with inside knowledge you may not have been aware of.
If you want to create a career in public relations, this course is definitely for you as it will give you knowledge and power to out-perform others.
Requirements
A positive mindset and strong desire to succeed

Imagination and creativity

A good command of language, punctuation, spelling and grammar

Access to the internet, a computer, a word processing program or something like Google Docs, plus an email account
You are probably thinking 'how much is this going to cost me?' The answer is 'far less money than the average public relations professional would charge for a single hour working for you.'
Not only that, but the expert, inside information contained here is accessible forever, for yourself, and for as many people in your business as you need to share it with. And there will be updates every year. And you will get these free of charge.
All from a highly experienced journalist and PR professional. Saving you hundreds, maybe thousands in training and advertising fees. Hope that settles your mind!
To enrol, there is a one-time fee for lifetime access for yourself and as many people in your company as you wish to share it with.
The small fee, like I said, includes free updates forever. Think how much this will save in training alone.
To learn, in your own time, how your business will benefit from this valuable inside information, it costs only £75, which is about $94 or €84*
Check your own currency here.
That is remarkably inexpensive compared with other professional training. This could be the best and smartest small investment you make for your business. See how the minimal cost compares with other methods of getting valuable positive publicity:
---
£75 ($94) - My 2019 expert, inside knowledge course designed for all media and all businesses, everywhere
£500+ - Day rate for 'write a press release' course staged by media industry
£250 to £1500 - UK day rate to employ a public relations officer (average amount is £90 per hour or £720 per day)
$400 to $4000 - United States day rate to employ a public relations officer (average amount is $125 per hour or $1000 per day)
$5000 to $10000 - Retainer fees charged to startups by many PR firms
---
Factor in the thousands you'll be saving in not having to advertise and the very small fee for downloading my course will prove itself to be the best investment you've ever made for your business.
And there is also a no-risk 30-day money-back guarantee.

* Currency exchange rates fluctuate. Prices correct at last update.
Your Instructor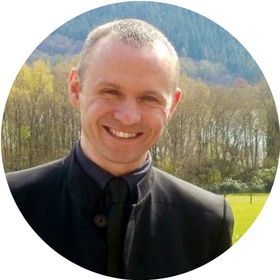 Hello, my name is Mark Campbell and I'm the creator of courses to help YOU spread the word far and wide, through digital and traditional media, about whatever business, events or organisations you want to promote - especially when you have a small or non-existent marketing budget.
I have amassed a wealth of experience in media and marketing over a 30-year career. Based in the United Kingdom, but often writing for global audiences, I have spent many years as a journalist working directly for publications, and many years working for a wide variety of media outlets in a freelance role.
During this time I have taken on many frontline and managerial roles, from reporting to editing to designing.
I am well equipped to communicate and connect with people of all backgrounds, situations, careers and locations because of the enormously wide variety of the assignments I have carried out in journalism.
These range from interviewing A-list celebrities, musicians, politicians and sports stars, to breaking stories in the worlds of business, news, features and the environment.
I have written for national newspapers and magazines selling millions of copies, and also for local publications targeting particular communities and sections of society. And I know what it takes to unlock publicity at both ends of the spectrum.
I have spent half my career self-employed, using my experience and knowledge to move into public relations and help clients achieve free publicity in the national and regional media, and on television and radio.
I am now doing the same through my online courses, with a new series being released in 2019.
I have also managed and edited my own publications, on subjects ranging from entertainment to the environment. I have staged events such as music festivals - and handled the publicity for these as well.
It has always been my intention to inform, educate and entertain, and by sharing my years of experience through online courses, I feel I can do this more than ever before.
I am certain you will gain great advantages from learning all the same facts, strategies and tactics that I have learned throughout my career.
And as I have always embraced change - and keep up to date with all the latest media, marketing and technology developments - you can be assured that my advice is 100% relevant for use in today's world - and will be constantly updated to take on board all new developments.
Course Curriculum
Module 1: Why Achieving Free Promotion In The Media in 2019 Is More Possible Than Ever Before
Available in days
days after you enroll
Module 2: Behind The Headlines - Understanding How The Media Industry And Journalists Operate in 2019
Available in days
days after you enroll
Module 3: Perfect Planning - Doing Your Research On Publications, Journalists and Deadlines
Available in days
days after you enroll
If you'd like to download the course, I use the excellent Teachable platform to deliver it, which makes the whole process very easy for you.
I offer a single payment or two monthly instalments - it will be adjusted for your own currency, which again, you can check here.
You will then have lifetime access to the course and all future updates, and can download each part as well, if you wish.
Let's do this, let's get lots of endless FREE promotion and SAVE THOUSANDS in advertising you no longer need!
Frequently Asked Questions
When does the course start and finish?
The course starts immediately and never ends - you can use and refer to the information, advice and lectures for as long as you need to. It is a completely self-paced online course - you decide when you start and when you finish.
How long do I have access to the course?
You get lifetime access! After enrolling, you have unlimited access to this course for as long as you like.
What if I am unhappy with the course?
I am confident you will be very happy with the contents of the course, and if you follow my instructions, you will certainly make big gains and big savings! However, if you are unsatisfied with your purchase, please contact me in the first 30 days, explaining why, and you will get a full refund. So this is a no-risk purchase.
What if the course is updated in the future?
It will be - and you will receive these updates FREE OF CHARGE after enrolling.
Is there a tax added to the price?
In the main, no, but it depends where you live. Each country has its own digital sales tax which must be legally applied to courses. Teachable manages these taxes and, where necessary, adds a country's sales tax onto the course, which may affect the final price.